Bernhard is founder and owner of LOTS OF WAYS. Since 1994, he has been working in the media branch. For years, he has been active as a newspaper editor and magazine journalist as well as in external communications. Bernhard has extensive experience as a corporate spokesperson, including cooperation with radio and television stations.
After several years in the area of Social Media and Digital Strategy, he published the book Social Media Relations (ISBN 3898646947). Bernhard's strategies and concepts in the areas of Digital Strategy and Crisis Prevention / Communications have been awarded with special awards several times. Get in touch with Bernhard via Xing, LinkedIn, Twitter, Google+, Facebook.
Bernhard Jodeleit has developed Social Media strategies for corporations in many different branches and of different sizes. Amongst these: companies in food / nutrition, bio technology, finance and insurance. As a member of the certification authority PZOK, Bernhard Jodeleit was part of a team that developed guidelines for training and certifying Social Media Managers in Germany.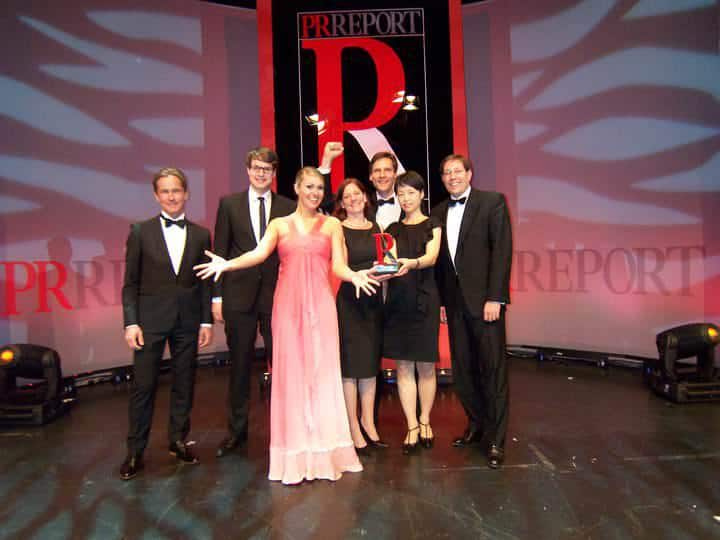 PR-Report Award 2011. Image in high resolution (2700 pixels width).
Personal Contact
I'm looking forward to your message. Directly send inquiries concerning cooperations, speaking opportunities and potential cooperations directly to Bernhard using our contact form. Bernhard is your main contact in the fields of Digital Strategy, Crisis Communication and Reputation Management. Let him know how he can assist you – or call Bernhard directly using his direct line +49 7471 7020540.