B2B
Domain
Shop:
Domain
registration
for
companies
If you are searching for
domain registration with B2B service,
we are your partner
of choice.
Register your domain name now:
You can register your domain by entering the desired domain name into the search field above. Our B2B domain check will evaluate if the domain is still available and if it can be registered through us or transfered to our B2B domain hosting system. If you decide to register your domain with us, you will benefit from our business class service without hidden fees or obligations. Your domain will be registered for one year unless otherwise noted. It will only renew automatically if you do not turn of the automatic renewal option which you will find in your online customer service area. We will provide you with login data for your customer portal shortly after successful activation of your order.
We are offering our domain registration services exclusively to companies, not to individual persons. All prices are excluding VAT. Depending of the country you order from, VAT will be added to your total balance. In Germany, VAT is at 19% currently.
Register Domains and save:
no hidden fees
personal customer service
flexible domain management
features can be added at any time
Since 2011, we are totally committed to providing B2B services
Register domains and save with our current domain specials
(Domain registration for B2B customers only. Fees excluding VAT.)
* The discount will be deducted withn your shopping basket if you enter the promo code during the checkout process. It will be automatically applied if you use one of the promo links above. You will see the discount in your shopping basket before you place your order.
Register domains at discount rates with Business Class service
You want to register a domain as a company? Then our B2B domain shop is the solution you were looking for. We are offering domain registrations exclusively to corporations. We do not offer mass domain hosting for private customers because we are committed to delivering the best experience possible to our corporate customers.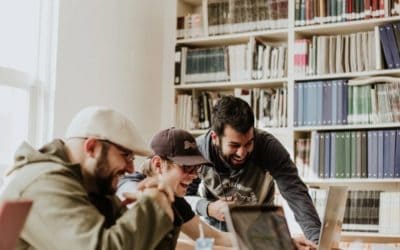 Use the Divi Theme to create WordPress websites for free: This works with free layout packs directly from the provider of the Divi Theme. Overview, scope of layout templates and tips for use: You will find all this in the following screenshots.
read more
In our exclusive B2B Domain Shop, companies can make savings when registering domains. We are committed to combining long-term competitive domain registration pricing and a very personal customer service. When registering your domain with us, you can be sure that we will assist you in managing your domain in an absolute flexible way. You fill find all configuration options in your customer service login area. Whether it's about DNS settings, automatic renewal, definition of individual name servers or other aspects of managing your domain, we are always at your service.
Companies with special requirements concerning security might consider asking us for our domain security products. We will enable features like DNSSEC and SSL certificates for your domains at moderate extra cost. A basic SSL certificate is included for free with your domain registration. Adding DNSSEC to your domain is offered by us at a competitive pricing.
You will also benefit from an extended flexibility: Should you need email accounts, domain forwarding or other services, simply get in touch. We will find the right solution for you in no time and at low cost.