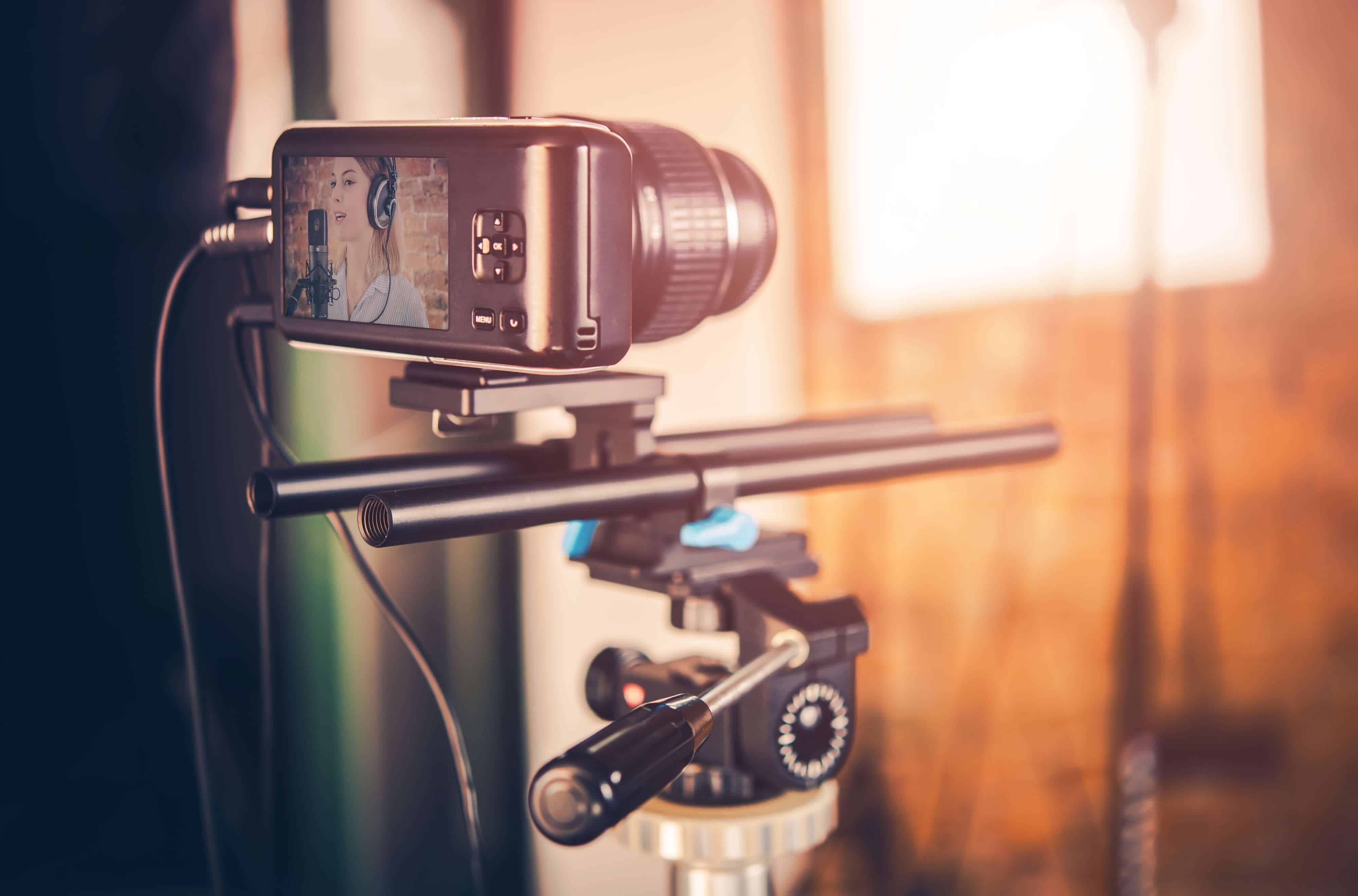 Explanatory videos and videos for presentations made easy
Create explanatory videos? Often time and budget are not sufficient
Explanatory videos and tutorials are ideal helpers for knowledge transfer. In addition, animated video presentations can support marketing. However, time and budget are not always sufficient to create a video tutorial, for example. One does not always have time and basic conditions to set oneself or a suitable person before the camera and/or to speak also only the appropriate soundtrack. Making explanatory videos yourself is simply not part of everyday working life. Often it remains with a presentation with text and graphics or a PDF. You don't have to create an explanatory video – because video has the reputation to be elaborate, to require certain talents, to presuppose studio equipment, to quickly appear totally embarrassing if you don't master it virtuosically and are a born YouTuber… and so on.
If you have ever tried to create an animated video presentation with PowerPoint, you will have quickly discarded this option. Powerpoint is simply not the right tool for explanatory videos. Also not an attractive option: software solutions and service providers that are in the mid-price segment and produce sketchnoting-like explanation videos that have all been coming across in the same style for years – and that no one really wants to see anymore because they are worn out.
Explanatory video service delivers videos for a fixed price
With us you can let provide your explanation video favorably! In shortest time and to an attractive, individually agreed upon fixed price we produce videos for you on basis of simplest materials. You send us a series of screenshots, slides or links, which we should retrieve and install ourselves. In addition, you let us know what the message/text should be. We don't need glossy material, footage or great creative ideas from your side. A simple briefing is enough.
Fast video production thanks to text-to-speech
With the help of our agency software and our image, video and sound databases, we supplement the material where necessary. We let your desired text be spoken by one of several available computer voices, regardless of whether you need an explanatory video in German, English or another language. As an alternative to this modern text-to-speech solution, it goes without saying that real people can also speak the text to your video. In addition to audio output, the text can be displayed as sub-lines directly in the video – ideal for silent playback in the office or on the go.
Explanatory videos in multiple languages
Do you need your video in other languages? Nothing is easier than that, because we create further language variants AI-based in all relevant languages of the world. Depending on the application area and complexity of the target language, fine-tuning by a native speaker is recommended. The big advantage, however, is that you don't need one person per language to speak the text – our computer voices do that for you.
Our experience shows that machine translation of an explanatory video, for example from German to English, works very well. This article, for example, has not only been machine-translated from German into English: The integrated video was also translated completely automatically from German into English. We are of the opinion that the quality of the translation is excellent.
The application possibilities are unlimited. Instructions, onboarding explanatory videos, simple marketing messages, even for use on social media platforms (ideally: subtitles) – there are no limits to your imagination. From the alternative to the boring explanatory PDF to the attention-grabbing, subtitled video for a social ad: all this is feasible, prices and production times are ideally scalable.
Video saves time and costs in knowledge management in the company
Especially in the field of knowledge transfer, videos produced in a cost-effective and creative way, recorded and subtitled by computer voices, are very well suited. Imagine the time and cost savings that result when you can simply send a video link to new colleagues in your organization to learn IT applications. Explanatory videos can explain complex IT processes and procedures much better and more sustainably than text-based instructions or redundant and time-consuming personal instruction.
We are confident: Never have the price/performance ratio and flexibility in creating simple videos been better than with this offer we can make you today. We are looking forward to your inquiry.
Text from our video above
You know what it's like: If we're supposed to make a presentation or a manual – then we sit in front of a white sheet of paper, albeit in digital form. Presentations should sell. At the same time we also want to explain. Complex things should be communicated in a way that is easy to understand – and convincing.
So you start building your presentation. From time to time PowerPoint crashes, you are constantly interrupted and disturbed – this is not easy.
The boss is happy to knock everything over again… But you go on. In the end you have a presentation, but you are not really satisfied. The classic.
In our fast and digital world, we are always faced with this challenge: How do I get the message across? How do I grab the attention of my listeners?
And you can't always be there in person to explain everything in detail. Video! That would be the answer, wouldn't it? Too elaborate and too expensive, you think.
Videos made as fast as a presentation
Think again! What if a video was made just as fast as a presentation or a written text? Exactly that works now.
We have invested in the right tools and resources. You send us your briefing and your slides, graphics or links. We'll then add creativity and other material. And make sure that the whole thing doesn't become a yawn. But good.
Text-to-Speech technology makes video production faster
Such a video production goes fast. Text-to-speech technology makes sure of that. If desired, the soundtrack can be spoken by humans instead of robots.
You save two things that are important in business: Time and money.
And everyone is happy. Sounds good? It's good.
Change videos subsequently
One more thing! Videos that we produce for you can easily be changed afterwards. You can't say that about conventional videos.
Call to action directly in the video
And they can contain a call to action. So that your prospects, customers and colleagues can contact you directly or, for example, buy something.